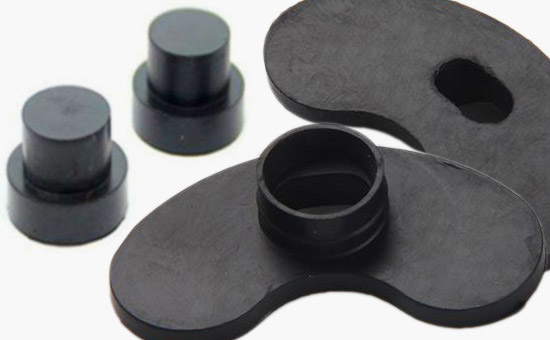 When it comes to nitrile rubber and nitrile reclaimed rubber, people's eyes are usually attracted by its excellent oil resistance, but the advantages of nitrile rubber are not only that, but nitrile rubber/recycled rubber also has good heat resistance and resistance. Grindability, can be used to produce heat-resistant rubber products, in which the heat resistance of nitrile vulcanizates vulcanized with different vulcanization systems is different. Xiaobian today tells everyone that the vulcanized nitrile rubber after vulcanization is heat-resistant. Performance characteristics.
1. Effective vulcanization system
When the nitrile rubber or nitrile reclaimed rubber is selected for vulcanization of the effective vulcanization system, the sulfur reversal phenomenon is not easy to occur by high-temperature vulcanization, and the cross-linking bond is short, which can maintain good performance under high temperature conditions and is not easily attacked by oxygen. Production of thick-walled heat-resistant rubber products, vulcanized rubber has small compression set, low heat generation, excellent heat-resistant oxygen aging performance, and can be used in hot oil for a long time; general accelerator TT, accelerator DTDM and accelerator DM are 1: The ratio of 1:1 is used together; it should be noted that the nitrile rubber vulcanized by the effective vulcanization system has poor fatigue resistance, wear resistance, mechanical strength, and easy to spray, and can be adjusted by other cooperation systems.
2. Peroxide curing system
It is well known that the rubber vulcanized by the peroxide vulcanization system is excellent in heat resistance; for the nitrile rubber/recycled rubber, the DCP vulcanized rubber can obtain good heat resistance, oil resistance and low compression. Permanent deformation. Studies have shown that when the nitrile rubber or nitrile reclaimed rubber is used to produce heat-resistant rubber products by peroxide vulcanization system, it can be used for a long time at -50-125 ° C, short-term 150 ° C × 250 h hydraulic oil medium, at 70 ° C × At 22h, the compression set is only 26% with a compression ratio of 30%.
3. Resin curing system
When the nitrile rubber or nitrile reclaimed rubber is used to produce heat-resistant rubber products, the resin vulcanization system can also be selected to obtain excellent heat resistance. Here, it should be noted that the vulcanization rate is particularly slow when the resin vulcanized nitrile rubber compound is required, and high temperature is required. Long-term vulcanization, in terms of production costs and production efficiency, Xiaobian does not recommend this method.
At present, the price of nitrile rubber in the market continues to be at a high level. More manufacturers of heat-resistant rubber products with nitrile rubber as the main raw material are willing to add appropriate amount of nitrile reclaimed rubber in the rubber product formulation to reduce the cost and improve the heat-resistant nitrile. Rubber process performance and finished product quality. The raw material of nitrile reclaimed rubber is nitrile waste rubber or waste nitrile rubber product, which has better fluidity and better plasticity than original rubber. However, due to the complex composition of nitrile reclaimed rubber itself, nitrile heat resistant rubber Product manufacturers should test and adjust more when designing formulas, and find rubber product formulas that are more favorable for the comprehensive index of heat-resistant nitrile rubber products.