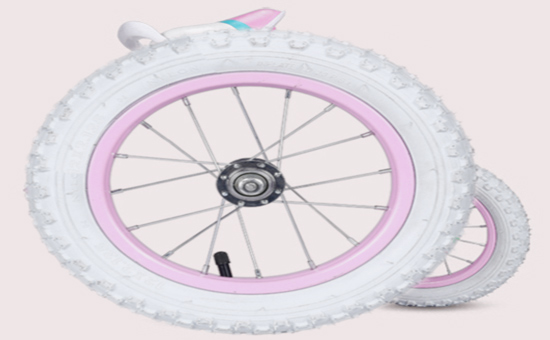 Case Background: In order to attract more children, the design of children's bicycles in the market is more dazzling. In order to match with the color body, more colored rubber tires have emerged. A customer from Tianjin used the 9# yellow floor natural rubber imported by Malaysia from the Malaysian importer to produce a variety of colored child car tires, which became the "cost-effective child car tire" manufacturer nearby.
Customer Demand: Every child is the family's hope. The child's health and safety are the parents' most concern. Therefore, the safety of children's car tires has also received widespread attention, mainly including the safety of the tires during driving and whether they are environmentally friendly. The demand for raw materials for children's tires is high and meets national standards. Environmental protection is odorless and does not harm the body.
Characteristics of the tire: 1, the tire color bright, probably red, pink, purple, yellow, blue, green and other colors, with a variety of colors of the rim, frame perfect match to meet different ages, different preferences of boys and girls;
2, the product has good flexibility and grip, can adapt to different road conditions, children riding safety and comfort;
3, tire tread pattern that is clear and smooth, that can reduce the rolling resistance, but also a smooth and timely braking;
4, tire wear resistance, durable, long service life;
5. The product is environment-friendly and odorless and meets environmental protection standards. It will not affect the children's health during use.
Recommended reason: 9# natural rubber is light yellow solid block, in the process of processing in the tire is easy to match color; product rubber hydrocarbon content in more than 90%, the indicators and the standard one, standard two natural rubber is generally the same, good elasticity , flex resistance, anti-aging; 9# yellow floor adhesive products prices lower than standard natural rubber, can significantly reduce the cost of children's tires raw materials; Malaysia 9# floor natural rubber through the EU ROHS environmental quality testing, can be used to produce a variety of pollution-free , No radiation, no penetration of rubber products, for the production of child car tires is naturally harmless to children.
Benefit analysis: Tianjin customers use the imported 9# natural rubber from Malaysia to produce colorful child tires, which saves about 30% of the production cost. After adjusting the price of some products on this basis, it not only increases the order volume of the old customers, At the same time, it also attracted more new customers, and sales and efficiency have soared.