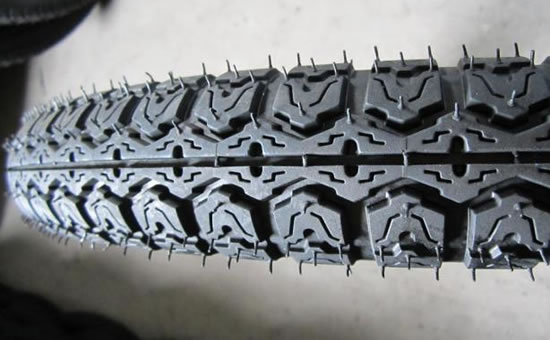 The regenerated rubber of fine particle is used as the main raw material, and it can be packed into the warehouse after smashing and filtering glue after smashing. It has the characteristics of high fineness, good elasticity and high tensile strength. It is widely used in the inner and outer tubes, rubber tubes and adhesive strips. It is more suitable for the production of extrusion or molding rubber than the rubber rubber. Goods. The production of motorcycle tire can be made of fine particle tire reclaimed rubber with tensile strength of 9-10Mpa and elongation of 360-400%. The specific use formula is as follows:
High quality motorcycle tread formula
NR60, BR40, fine particle tire regenerated rubber 150, 15 softened oil, 2 paraffin wax, 60 high wear carbon black, 40 common carbon black, 40 light calcium carbonate, 8 stearic acid, 5 Zinc Oxide, 5 enhancers, 2 copies of vulcanization conditions: 152 C -10 minutes.
High quality motorcycle cord adhesive formula
NR60, BR40, fine particle regenerated rubber 280, 50 softened oil, 2 paraffin wax, 47 high wear resistant carbon black, 50 common carbon black, 50 parts of silicon powder, 5 silicon stearic acid, 5 Zinc Oxide, 8.5 copies of Zinc Oxide, 2.5 copies of antioxidant: sulphide condition: 152 C -8 min.]
The properties of the rubber mixed with fine particle tread are greatly improved in the calendering and extrusion properties. Compared with the original formula, the softening system in the formula should be adjusted, the time of the mixing is prolonged, the fine particle regenerated rubber is refined before vulcanization and the plastic value is strictly controlled to ensure the uniform and uniform mixing of the rubber.